A former Berkshire Health Systems executive says the nonprofit fired him when he tried to address systemic issues that had led to errors and overbilling, an allegation the hospital system denies.
Sean Fitzpatrick, who worked as chief financial officer for BHS for less than four months in 2020, filed a lawsuit in federal court on Friday.
In the suit, Fitzpatrick claims that the hospital system overbilled Medicare by $5 million for a procedure called hyperbaric oxygen therapy.
Fitzpatrick says he urged the system to audit its own billing practices — fearing that the issue with hyperbaric oxygen therapy could signal much larger problems — but was terminated in October 2020 after his efforts to root out billing issues offended higher-ups.
The lawsuit alleges that the hospital system violated an anti-retaliation provision of the False Claims Act, which protects employees who attempt to stop their companies from defrauding the government.
In a statement, Berkshire Health Systems spokesperson Michael Leary said Fitzpatrick's allegations were false.
Leary told The Eagle that Fitzpatrick joined BHS in July 2020, during a period when the organization had determined, "based upon its own review and not because of any inquiry by any governmental agency … that over a 6-year period its documentation supporting appropriately provided [hyperbaric oxygen therapy] services was deficient in certain details."
Leary said Fitzpatrick agreed with the decision to refund payments and that "every hospital in the country struggles with such documentation challenges."
Leary that Fitzpatrick had "protection of 12 months of salary continuation" should BHS let him go.
"In the fall of 2020, when Mr. Fitzpatrick and BHS agreed that they should end their relationship, Mr. Fitzpatrick made allegations against BHS, apparently in the hope of increasing his severance payment above the amount to which he had agreed," Leary said. "Now that, in the fall of 2021, his agreed-to severance period is coming to an end, he has renewed these allegations, presumably again for the purpose of increasing payments to him. Mr. Fitzpatrick's current allegations are no truer than any of his earlier ones."
According to the lawsuit, Fitzpatrick was told during his hiring process that BHS "had several system-wide financial and accounting issues it needed to address" and that he would be expected to fix those problems in a culture that had previously resisted such changes, the lawsuit alleges.
After he was hired in June 2020, Fitzpatrick learned about issues with hyperbaric oxygen therapy billing, the lawsuit alleges. The therapy is used to boost the body's wound-healing ability by increasing the amount of oxygen in the bloodstream.
According to the suit, the Office of Inspector General published a 2018 audit report showing that BHS had an error rate of 85 percent on Medicare bills submitted for the therapy in 2013-14, a rate "far in excess of expected and/or acceptable rates of error per industry standards and/or Medicare auditing, enforcement, and fraud prevention guidelines."
BHS followed up with its own internal audit that found an even higher error rate — 97 percent — for hyperbaric oxygen therapy bills submitted to Medicare up through 2018, the lawsuit claims.
The lawsuit alleges that BHS earmarked $5 million to reimburse Medicare but that the money had not been given to the federal government at the time Fitzpatrick left.
The Centers for Medicare and Medicaid and the Office of the Inspector General for Health and Human Services did not respond to The Eagle's requests for comment Monday.
For Fitzpatrick, who had worked in hospital finances for three decades, the audit's report suggested there could be more trouble.
"Given the fact that almost every single [hyperbaric oxygen therapy] bill submitted contained errors, Mr. Fitzpatrick was concerned that other departments might have similar billing error rates, and repayments to correct these errors would be significantly more than the $5 million earmarked," the suit reads.
Pivotal meeting
According to the suit, Fitzpatrick told the BHS Audit Committee at a Sept. 24, 2020, meeting that the high error rate "was indicative of, at best, systemic errors requiring more substantial repayments to the government, or, at worst, knowing under-reporting."
That was when he suggested a complete audit across all departments "to obtain a full and accurate accounting of monies owed to the government and to fix the errors that resulted in the erroneous billing."
According to the lawsuit, BHS Executive Vice President Darlene Rodowicz "became upset." Rodowicz had been responsible for overseeing billing practices at the time as chief financial officer.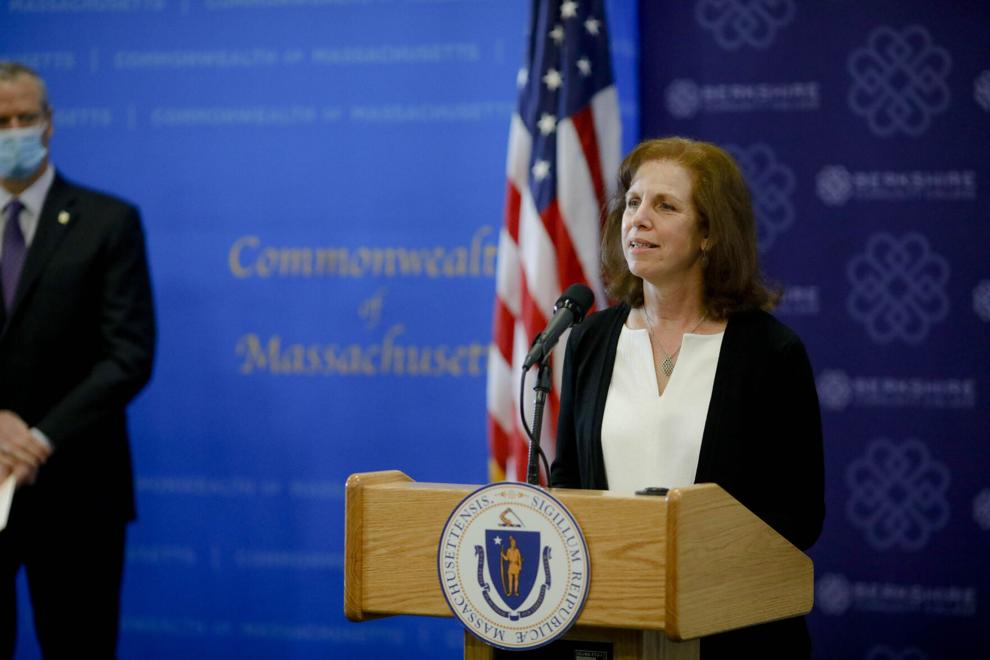 Fitzpatrick also alleged that he raised other billing issues with BHS executives, including an inflated number of inpatient procedures on Medicare patients (which are reimbursed at a higher rate than outpatient procedures), inaccurate data collection through the hospital's new billing system, and a disproportionate allocation of overhead costs to Fairview Hospital, "which had resulted in additional Medicare reimbursements to that facility and had the effect of improving BHS' bottom line."
The lawsuit claims that Patrick Borek, vice president of human resources at BHS, met with Fitzpatrick on Oct. 1 "to discuss an 'amicable separation'" and that Fitzpatrick said he wanted to stay with the company.
"Mr. Fitzpatrick was told repeatedly by [CEO and President] Dave Phelps and others that he should 'do the job he was hired to do,'" the lawsuit reads. "When Mr. Fitzpatrick asked Mr. Borek how things had come to this point so quickly, he was told, 'it's not just Dave [Phelps], it's Darlene [Rodowicz].'"
The lawsuit says Fitzpatrick was told by Barton Raser, a member of the hospital's board of trustees, that Rodowicz was "driving much of the hostility" toward him.
On Oct. 5, 2020, Fitzpatrick received a letter of termination that stated it was a "not-for-cause termination" and "an involuntary termination of employment without cause," according to the suit.
Prior to his hiring at BHS, Fitzpatrick worked as an independent consultant in Pennsylvania. Before that, he had served as chief financial officer of MetroWest Medical Center in Framingham, Jersey City Medical Center and Crozer Keystone Health System in Pennsylvania.
When he was hired, Fitzpatrick told BHS leaders he intended to stay with the hospital system for at least a decade, until his retirement, according to the lawsuit. The suit claims he suffered financial losses and emotional distress from his termination.